Your searched URL is deleted and it showing 404 not found? Here is the best way to see the deleted page by simple trick. Keep reading….
404 Not found
---
404 means the page you searched in the browser is not found in that website. Its maybe deleted or it maybe a wrong URL. Its impossible to get that page in that website after its deleted so it just shows 404.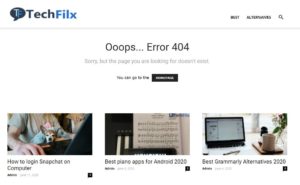 Normally your error looks the below formats:
404 not found
404 your requested URL is not found in this server
404 page not found
Webpage not found
error code 404
Did you know?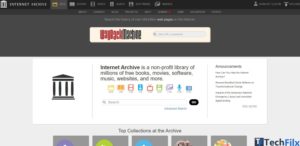 There is a website called archive.org (wayback machine) captures the screenshots of every website in some time. We can simply say archive.org is just a History of web pages!.  By using the wayback machine we can see the old copy of the page easily. If you don't know how to use wayback machine follow our instructions below.
How to see the 404 Not found webpage
---
Go to wayback machine website by clicking below link. Click here
Paste the 404 URL in the wayback maching and search it.

404 not found

Now it shows the History of the URL you searched. Select any date and check the screenshot at that date.
That's all now you got the page that was deleted.
Note:
Mostly wayback machine archived all the webpages. If wayback machine didn't archived your URL, check the URL again is valid or not. If it was http just try in https because the webpage admin may not redirected http to https.
Tip: If you didn't get the webpage contact the webpage admin about the page about the error. Maybe they will reply about the webpage and they will fix it. It will just a help for them.
Final words
I hope you found out the deleted URL with our methods. If you feel our how to guides are useful follow us on facebook for latest tech guides and participate in our giveaways. Thanks for reading.