Your snaps are failed to send to your friends ?, yea I'm too faced this error in snapchat. My snap streaks are lost because of this error but we found the solution of this error. Today we are sharing how to fix failed to send snaps error easily.
Without doubt snapchat is my favorite social media app for connect with my friends. Its is the most secured app with decent privacy. The most important think in snap is the filters. I used to take selfie in snapchat camera rather using default camera app in my phone coz I love snapchat filters.
Snap streaks: Snap Streaks is the sharing the snaps daily continuously. The streaks count will increases by days.Example: You are sharing snaps with your friend for 50 days then your streaks will be 50🔥. You see the no of streaks near their name. You'll lose the streaks if you failed to send snap on one day. It will starts from one.
How to fix failed to send in Snapchat
---
We are sharing three ways to solve this issue. I'm sure one of the below methods will helps you to fix this issue.
#Method – 1 – Update Snapchat
Snapchat will release new versions frequently so you may missed to update snapchat. First go to app store and check are you using the outdated version of snapchat. When you are using outdated version of snapchat you may face this issue and many issues like this. I recommend you to update snapchat from the app store. Read the below guide to update snapchat snapchat from appstore or play store.
Open app store and search snapchat.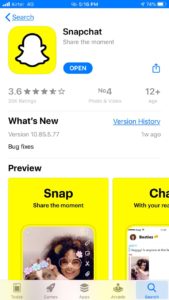 Chick update option to update the app. Make sure you have space in your your phone to update app.
---
#Method – 2 – Clear cache
Sometimes this method may fix this issue. When cache memory of snapchat is getting high you may encounter this issue many times. Follow the below steps to clear cache of snapchat in android and iOS.
For android:
Go to android settings > Apps > snapchat.
Navigate to storage option.
For iOS:
Open snapchat and go to settings.
You'll see the clear cache option below.
Tap clear cache and restart app.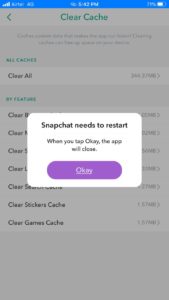 ---
#Method – 3 – Reinstall snapchat
If the above two methods didn't worked then try uninstall the snapchat and reinstall from the app store or play store.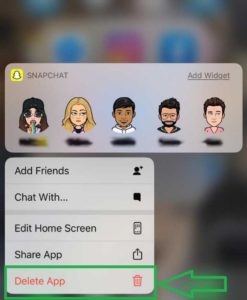 Note: If you faced this error after updating snapchat then try downgrading app from the trusted 3rd party resources like apkpure or apkmirror.
I hope this article helped you to fix this issue permanently. Sometimes this error comes when your internet connection is bad so try switch your wifi or mobile data. leave your comments below about this how to guide. Join us on our facebook page for latest updates and how to guides like this.