Deciding what to watch on Netflix is somewhat an important decision for people. Spending time binge-watching a series is a commitment to the user. With tons of Netflix content to watch over and premium content to check, it is hard to figure out what exactly to watch.
Top 5 Best series on netflix
---
Following are a few choices that you can consider watching on Netflix
1. Breaking Bad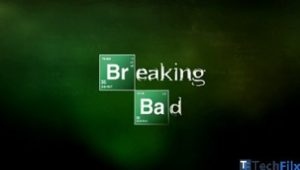 With one of the most influential TV drama series ever, Breaking Bad created by Vince Gilligan be will remembered in history for its great story. A series of over 5 seasons is about a chemistry teacher Walter White portrayed by Bryan Cranston gets along with Jesse Pinkman a student and starts a meth empire. An engaging, character-rich story that can make you glued to the screen as it is something to completely consider.
The story starts with White receiving a terminal cancer diagnosis and opts to build a drug empire and save money for his family. Challenges and obstacles that get along his life perfectly change Walter White into this person that is terrifying to his enemies. A deeply emotional story with an edge of your seat thrilling is a must watch on Netflix.
2. The Witcher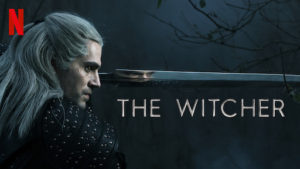 A story adapted from The Witcher Books is a fantasy series that is also known for the great games. The perfect replacement to the Game of the Thrones by Henry Cavill. The Witcher is based on a monster hunter, Geralt of Rivia. With a great concept of the monster killing episodes where Geralt faces a beast is something of a must-watch for the people.
A pretty refreshing content experience from the first season of The Witcher, as you can enjoy the characters and the world designed around them. You can consider watching this series if you are someone who loves the fantasy world and wants to get into a truly mind-blowing series ahead.
3. Money Heist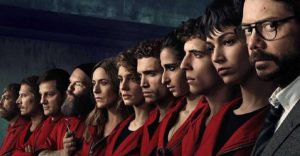 La Casa del Papel or Money Heist is a thrilling heist drama series about a bunch of criminals brought along together by a mysterious personality called The Professor. The plot of the series is these criminals are brought together to rob the Royal Mint of Spain. With superb twists and career-best performances, and of the best characterization this can be one of the most unusual yet the best heist shows ever portrayed.
Being hugely followed by the Spanish-speaking audience, Money heist was equally adored by the English audience. With around 4 seasons to watch from, you can truly enjoy the stories and the characters. This could be one of the best series you can watch on Netflix.
4. Better Call Saul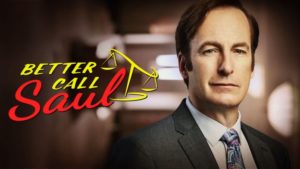 AMC's spinoff of Breaking bad goes to find Saul Goodman in a time when he was known as Jimmy McGill, an ambitious hustler in the courtrooms. It is before his life was turned upside down by Walter White, Better Call Saul is the artistic rendition of Saul with his affecting, dramatic performance. It also has been explained about the relationship between Jimmy and his brother Chuck and the emotional overhaul that they go through throughout the series.
It the struggle of Jimmy to join a real law firm as he opens his own business, and the struggle been expressed as his business is started inside a nail salon closet. Starting off with crazy clients and a lot of selfless work, Jimmy begins his journey with meaning thus giving a great start to the series. With struggles ahead, frustration, and betrayals in his life, jimmy gradually turns into the slick and wise Saul Goodman. Slow digressions, in the beginning, Better Call Saul picks up tremendously towards a series that keeps up even better with the Breaking Bad.
If you have enjoyed Breaking Bad, it ensures that Better Call Saul will keep up with the high expectations.
5. Stranger Things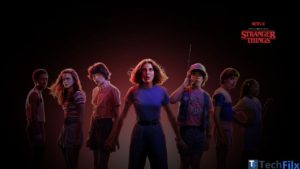 One of the most hyped series that rose up from nowhere, a Netflix original series that had a little buzz before the release. Stranger things is a mystery thriller set in the 80s, is a perfect combination of creepy, thriller atmosphere of a horror novel. With compelling characters that are greatly combined for a superb story-line.
With mystery, impressive effects, and memorable characters is a true joy to watch, every season is crafted along beautifully with chapters leading to a complete story. You can truly enjoy the series as it will make you not stop and watch it all.
Final words
If you are planning to watch a series and completely immersed in the content, you should definitely consider one of the shows stated above. Follow us on social media for latest updates.