Gmail was launched by Google and you can easily say Gmail is the king of email clients for so long. There are lots of Google services are available such as google drive, google doc, hangouts, and many more.
In the beginning, Gmail had a limited storage capacity phone gigabyte per user but now the users can enjoy 15 Gigabytes of storage. However, it has some limitations. Gmail restricted its sending emails 500 per 24 hours. This means that you can only send 500 emails in a single day. Well, this creates a problem for those persons whose actual work is based on Gmail. So, here are lists of some of the best alternatives for Gmail.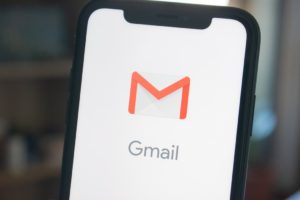 1. Yandex
---

Yandex is specialized in internet-related products and services. It is a Russian multinational corporation. It was launched in the 2000s. The sales increased to $ 17 million and then it goes up to 1000% in 2 years. Every year, the net income increased. Well, Yandex Mail is a free mailing service and it lets you manage multiple email accounts from various services. The outstanding feature is that it offers unlimited online message storage. Other than that there are some other functions and key features are also present such as message templates, reminders, keyboard shortcuts, e-cards, mail security, and much more. Signup now
2. Tutanota
---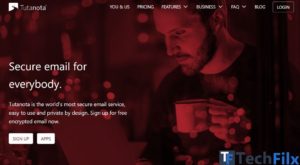 Turanota is free as well as a secured mail service. Germany was the founder of Tutanota. The striking feature is that it has the availability, flexibility, and also automatic back-up and it doesn't compromise on security. No one else can access your Tutanota because it has the special feature of built-in-encryption. Other than that, it comes with a light and beautiful GUI with instant push notifications, auto-sync, swipe gestures, full-text search, etc. Tutanota offers 1 GB of free storage space. By choosing tutanota you will get an option of choosing five different types of domain names for your email address. Signup now
3. Mailbox
---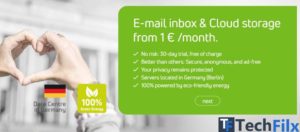 Mailbox.org is a private email service. The mind-blowing features will attract you to switch over to this service. It offers you five tabs like General, Newsletter, Social, Purchase, and Favorites. Other than that, it has improved email usability, it also has alternative handling of large email attachments. It can export and convert files into PDF. For android users, it has a new CalDAV and CardDAV app for Android systems. Mailbox.org allows email attachments up to 100 MB size. The main thing is that it is highly secured. Signup now
4. GMX
---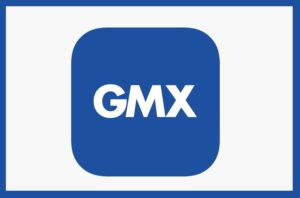 GMX provide unlimited storage space for all your email needs. The main feature is it allows all the users to sync their all the email from the different accounts into the single one.
GMX has special features like that users are greeted by pop-up ads at the time of login. GMX is the one and only email provider which supports popup ads. Right now it is estimated that GMX has more than 10 million active users. It is a highly secured email service. All your documents are completely safe. It has file-sharing capabilities, it also gives you protection against spam and viruses. It can fetch external POP3 accounts. It can drag and drop the capability for files and emails. Signup now
5. ProtonMail
---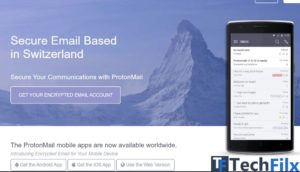 ProtonMail is one of the largest email services. ProtonMail uses client-side encryption to save the content of the email and also data users before they are sent to ProtonMail servers. The striking feature of ProtonMail is that only you can read your emails, in fact, Protonmail also can't read your messages. There will be no tracking and logging. It has a strong authentication, other than that it encrypts for messages in transit. It has only a smaller attack surface. Signup now
6. Outlook
---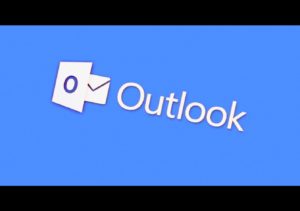 If you have ever worked on Windows operating system, then you will surely know about Microsoft's Outlook very well. the outlook is proved as one of the best Gmail alternatives if you are using Windows as your main operating system. Oyutlook.com allows you to sync your contacts, OneNote, office online, etc.. with the help of outlook you can easily share, edit, and view your Microsoft office files easily from the web browser. The most amazing feature in outlook.com is you can set your email expiration period after which all the old mails will delete automatically. 5 GB of free storage space is an amazing feature of outlook.com. Signup now