Instagram allows you to share links through your stories. You can promote your blogs and other products or affiliate links in your story. If you doesn't use the feature yet, look out our below how to guide to use this feature.
Instagram Promotions
Instagram is the trending social media app in android and iOS also. You can use Instagram for private purpose and you can even marketing also. Do you know? there is a special course for Instagram marketing. You can earn money through Instagram.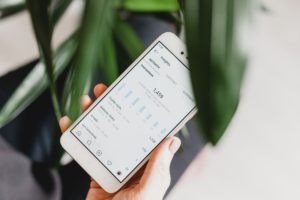 There are only two ways to promote the links is the story swipe up link and bio link. But the chances of getting clicking the link in bio is less than story links. So everyone wants swipe up story link. Today we will explain how to get the swipe up link feature.
Tip:
Snap on phone bored?, Check out our guide to use
snapchat on PC
with the android emulators. You don't lose your snap streaks. 
How to get swipe up link in Instagram stories
---
Not all the Instagram users can get this feature because some peoples will spam the swipe up link by fake websites. Your profile must be a verified profile to share links.
If you have 10k followers then your profile is a verified profile. After you got 10k followers your profile will be verified and you'll get this link sharing feature in stories.
Note: Your profile must be a public account.
How to use swipe up link
Just like normal story posting select or take a picture.
You'll see a chain like symbol at the top near to stickers.

How to use Insta swipe up link

Click the chain and paste the link in the box.
Post the story.
Tip:
You can get lot of info about your stories and posts by switching to business account. You can even see how many people clicked the links, how it reached, people visited your profile from the story clearly.
You need a Facebook page to use the Instagram business account. Skip the below guide if you don't know how to switch to business account.
How to switch to business account
Go to your profile > settings.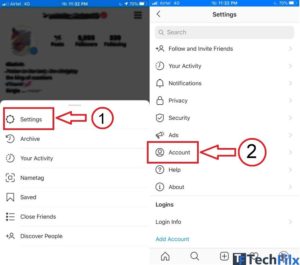 Go to accounts section. You'll see a option "switch to professional account". Click that and connect with your Facebook page.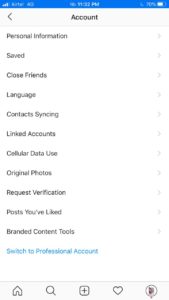 Final words
Don't worry about you don't have below 10k followers. We bring a 4 best ways to get 10k followers in just 1 month organically. Get Instagram followers
You must check out that article and comment below. Follow us on social media for latest updates.