While you using google search engine, Our system detected a unusual traffic from your computer complete the below CAPTCHA to do your search. Of course every google user encountered this message while using it. Google uses the hard CAPTCHA to allow you to search anything in google.
Why I'm receiving this message?
Normally this comes when you searches many thing in a short duration of time. So google notices you a bot so it asks you to solve the CAPTCHA to prove you are not human. Solve the CAPTCHA to continue your search.
Some times if you are using free VPN you may receive this message. Paid VPN users don't receive this message because because they have a specific IP.
How to fix: Our systems have detected unusual traffic from your computer network
---
Its very easy to fix this issue in your PC. We are sharing 6 ways to rectify this error permanently. lets go,
1. Disconnect the VPN or proxy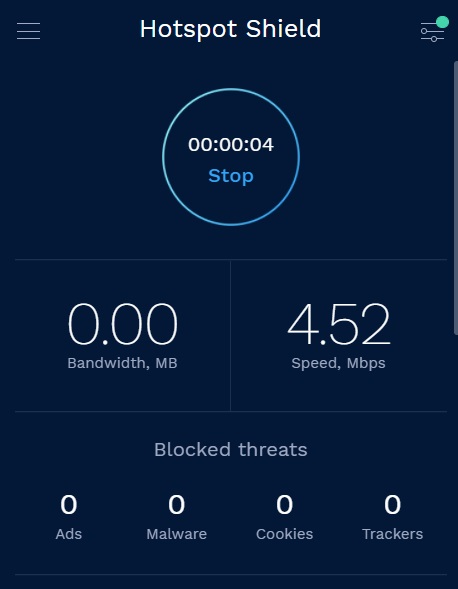 Most of the times I received this message while I surfing with VPN or proxies. The VPN changes your IP and make a virtual IP in other location so google notices you a robot and asks you to solve CAPTCHA. Try disconnect VPN and search.
Disconnect the VPN you using.
Restart browser and start using.
If you need to use the VPN then try other VPN apps or switch to paid VPN.
2. Disable the browser extensions
You may get this error due to any extensions. Try checking in the guest mode or incognito mode.
Go to more tools > extensions.
Delete or disable the unused extensions in your browser.
Restart the browser and check.
3. Run a malware scan
Sometimes the unwanted software or unwanted programs running in your computer makes this error.
I suggest you to perform a complete malware scan in your PC and clean the unwanted programs. You can use malwarebytes for good results and it is the best antivirus currently.
4. Reboot your router and PC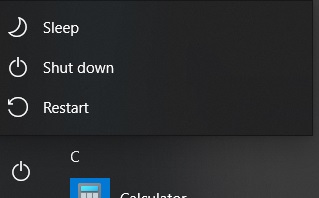 Rebooting the router or modem using may solve this issue. For me rebooting PC and modem solved this issue permanently.
Try using the CCleaner software to clear the browser cache and history. One of our reader solved this issue by clearing the browse cache and history using CCleaner. Its a free software so try it. It also clears the junk files from your PC.
Browser extension for clearing cache:
A great extensions for developers to clear cache, cookies in the website.
Go to chrome webstore and download clear cache extension and install it or use this link. (Click here)
Enable the extension and pin it in browser so that you can easily use.
6. Change the dns
Switching the dns in the network settings sometimes give results. If you don't know how to change the dns check the below steps and try it.
Steps to change DNS in Windows
Search "ncpa.cpl" in the windows search and open it.
Right click the network you connected currently and open properties.
Select the "internet protocol version 4 (TCP/IPv4)" option and click the properties button below.
Use the below DNS server.
Preferred DNS server: 8 : 8 : 8 : 8
Alternate DNS server: 8 : 8 : 4 : 4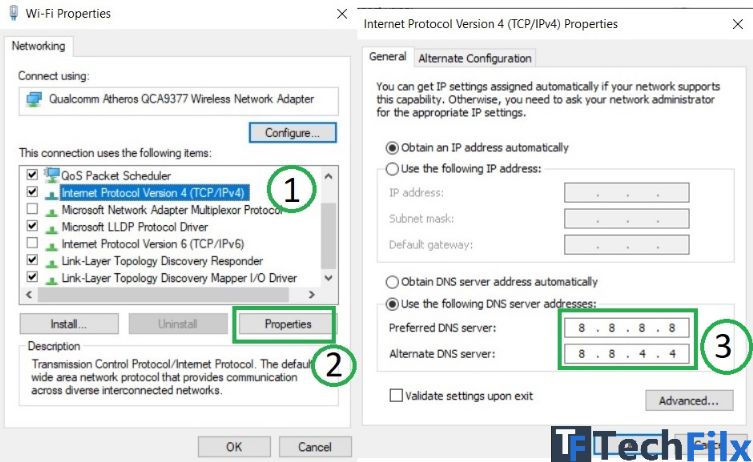 Apply this settings and restart your PC.
Note: Make sure you're changing the correct DNS server in your network.
Final words
If you still facing the error after applying the above mentioned methods we recommend you to uninstall the chrome and reinstall it or try the google alternatives. Subscribe our blog if you want more PC how to guides and tutorials. Don't forget to share this in social media.